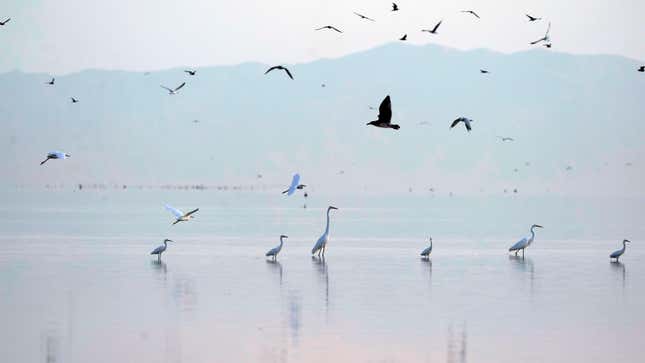 The world's largest lakes are rapidly shrinking, endangering a critical freshwater source for people around the world. In a new study published in the journal Science, researchers looked at satellite imagery to see that more than half of the world's largest reservoirs and lakes have lost water.

Winter Storms And Drought in California | Extreme Earth
The team analyzed satellite images of 1,972 of the biggest lakes from 1992 to 2020; they also looked at long-term recorded water levels and recent water measurements. They found that 53% of these lakes and reservoirs had lost water, and the total loss was comparable to 17 times the amount of water that could fill Lake Mead, the U.S.'s largest reservoir.
Lake and reservoir levels can change quickly and significantly, something the U.S. has experienced recently—drought last year emptied many critical lakes, but extreme winter storms refilled them this year. The water loss noted in the study was attributed to climate change and increased human activity, including greater water demands.
Changing climate conditions have raised global temperatures, increasing evaporation in many parts of the world, and precipitation patterns have shifted as well. Sedimentation, in which sediments build up in reservoirs, has lowered their capacity for water storage. Researchers told CNN that this can also be partially connected to climate change, since more wildfires create more sediment deposits that flow into reservoirs.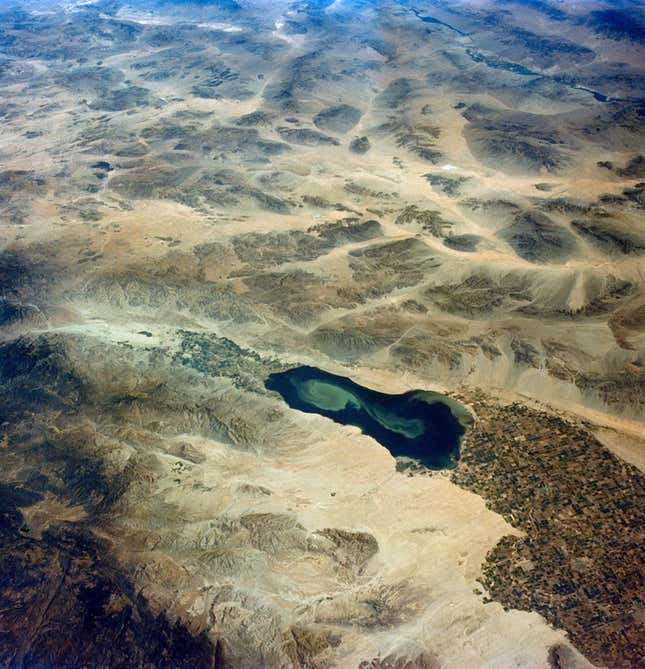 The significant water loss occurred all over, in both arid and humid regions. "Loss prevails across major global regions including western Central Asia, the Middle East, western India, eastern China, northern and eastern Europe, Oceania, the conterminous United States, northern Canada, southern Africa, and most of South America," the study authors wrote.
This is alarming because, though lakes and reservoirs are a small portion of the planet's surface, these bodies "store 87% of Earth's liquid surface fresh water," according to the study. They're used for recreation, drinking water, hygiene, agriculture, and travel. Researchers estimated that about 2 billion people, a fourth of the world population, are in the basin of a drying lake.
This work also looked at bodies of water that were not previously studied for water loss. "Many of the human and climate change footprints on lake water losses were previously unknown, such as the desiccations of Lake Good-e-Zareh in Afghanistan and Lake Mar Chiquita in Argentina," study author Fangfang Yao said in a University of Colorado at Boulder press release.
The researchers created an interactive map based on their data. The pink dots show the drying reservoirs around the world, while the red dots represent the drying natural lakes. The purple dots are new reservoirs, and light blue are existing water reservoirs with increasing water levels. Dark blue dots are for the natural lakes increasing in water storage.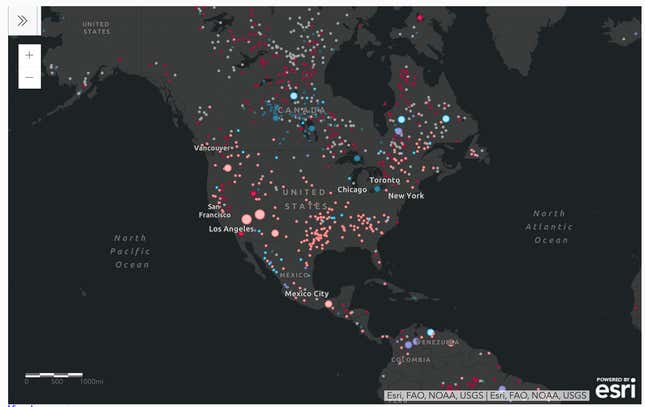 Some lakes and reservoirs did gain water during the three decades studied. 24% of the lakes and reservoirs did see a significant increase in water volume. However, some of these are in sparsely populated regions, unlike many of the shrinking lakes and reservoirs.

"If human consumption is a large factor in lake water storage decline, then we can adapt and explore new policies to reduce large-scale declines," Ben Livneh, a study co-author, said in a press release.
The researchers emphasized the need to change water use practices to better "protect essential ecosystem services such as freshwater storage, food supply, waterbird habitat, cycling of pollutants and nutrients, and recreation," the editor's summary included in the study said. They suggested lowering water demands and changing how populations use water.
Want more climate and environment stories? Check out Earther's guides to decarbonizing your home, divesting from fossil fuels, packing a disaster go bag, and overcoming climate dread. And don't miss our coverage of the latest IPCC climate report, the future of carbon dioxide removal, and the un-greenwashed facts on bioplastics and plastic recycling.