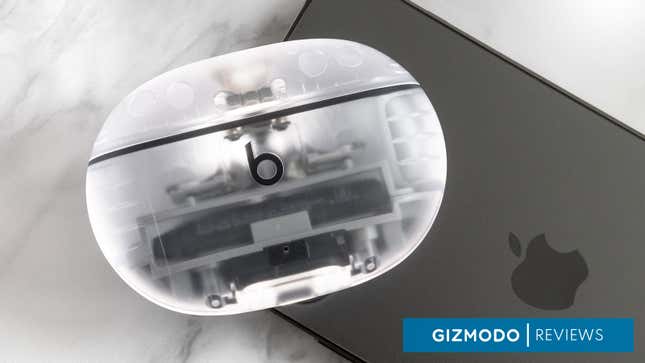 Two years ago, the Apple-owned Beats brand delivered an affordable alternative to the AirPods Pro that swapped the stem design for a smaller earbud that many users found more comfortable. It also boasted support for Android devices at a price point that was $100 cheaper. The new Beats Studio Buds + are an answer to the AirPods Pro 2 that arrived late last year, bringing improved ANC and battery life to a more affordable set of wireless earbuds that continue to deliver a compelling reason to save yourself $79.
How To Prep Your iPhone or iPad Before Selling
Although many assumed the Beats brand would go away once Apple started making its own wireless headphones back in 2016, it didn't. So far, that's been a good thing, because the Beats lineup now seems like the best way to get your hands on Apple's excellent audio hardware without the so-called 'Apple Tax' premium pricing. Do the new Beats Studio Buds + outperform the AirPods Pro 2? No, and there are some premium features on the Pro 2 that are sorely missing here. But for $170, they're a solid alternative to AirPods Pro if you're looking to save some money, and an excellent upgrade to base AirPods for just $1 more.
Earbuds with a Transparent Case
One of the many weird obsessions of the late '80s and early '90s was electronic devices housed in transparent plastic cases that exposed all of the electronics and mechanisms inside. As a gadget-obsessed teen, I was into these fascinating peeks behind the curtains of my favorite devices—from Walkmans to Game Boys. As one of the three colorways available for the new Beats Studio Buds + (which also include black/gold and ivory), the transparent option was an obvious choice for me.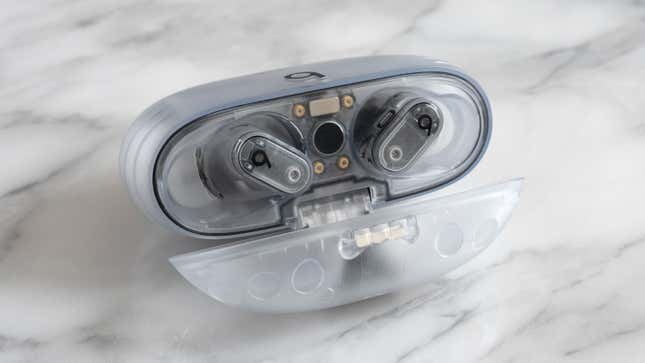 Would I say that being able to peer inside the Beats Studio Buds + charging case and wireless earbuds through a frosted plastic housing is a good reason to upgrade to them? No, but I'd also be lying if I said it would be easy for me to walk past them in an Apple Store and not be tempted. They remind me of the candy-colored see-through iMacs of yesteryear, but with a more subtle finish.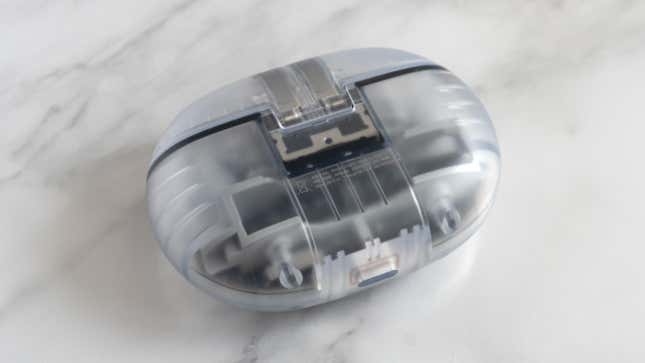 As much as I love the new transparent finish, I also realize that, despite clearly being a set of wireless earbuds, I can see an over-zealous FAA agent at airport security flagging them as being suspicious and a security risk. If you travel a lot, I'm not sure I'd recommend going with the Beats Studio Buds + transparent option, unless you're okay with rolling the dice on a $170 pair of wireless earbuds being confiscated before a flight.
No Wireless Charging in the Case
Beats has taken the 'if it ain't broke, don't fix it' approach to its new Studio Buds +, which are almost impossible to differentiate from the previous model.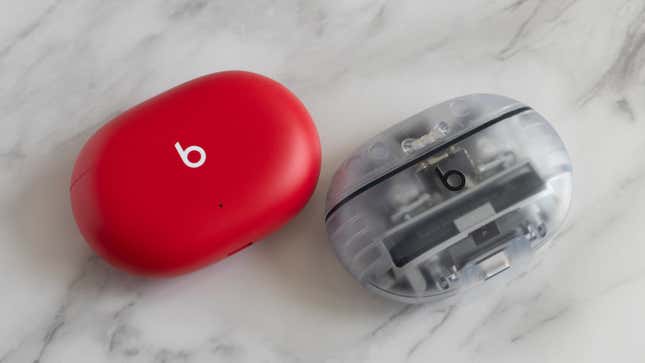 The charging case is nearly identical to the regular Beats Studio Buds, carrying forward the same very rounded design that's easy to pocket.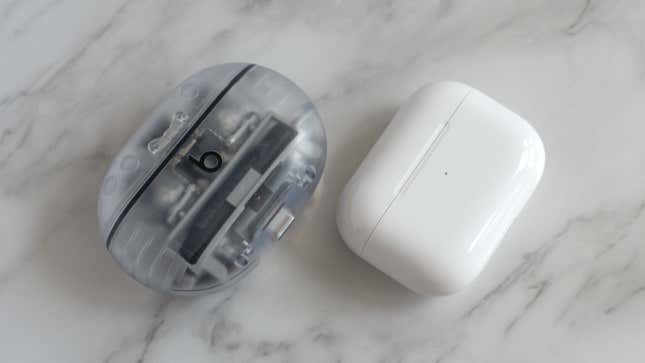 The Beats Studio Buds + charging case still feels quite a bit chunkier than what Apple delivered with the AirPods Pro 2, but that's to be expected when Apple's premium wireless earbuds cost $249, while the new Beats launch at $170.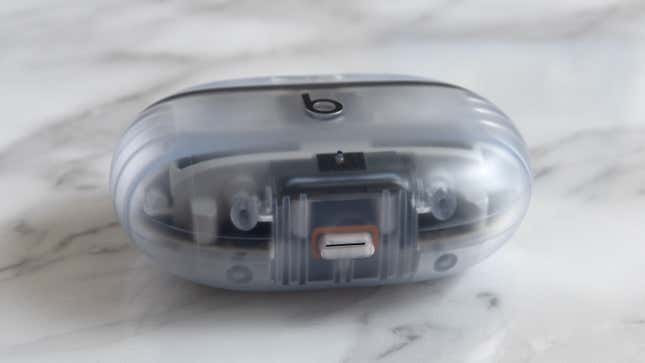 One premium feature still missing from the new Beats Studio Buds + that you can even find on the 2nd generation, $129 Apple AirPods is wireless charging. To charge the new Beats, you'll still need to reach for a USB-C cable, and that's a little disappointing.
The Beats Studio Buds + are also still missing the H1 chip that powers more recent AirPods, so pairing them to multiple Apple devices and easily switching between them isn't an option. The new Beats Buds also can't detect when they're being worn, so your music will just keep playing when you remove them. Apple's continuously hyped Spatial Audio is supported here, so you feel more immersed in a mix, but you won't get the head tracking that changes where the sounds seem to come from as you move your head around.
Siri, however, is always at your beck and call without having to press any buttons to activate the voice assistant, which is a feature near the top of my wireless earbuds wish list these days. Being able to simply ask a voice assistant to skip a track, or adjust the volume, without having to reach for a device or the buds themselves, is a huge convenience.
The Beats Studio Buds + come with a $20 price bump over their predecessors, which isn't a result of inflation or supply chain woes. So there's got to be something that justifies the added '+' to the name besides a transparent case?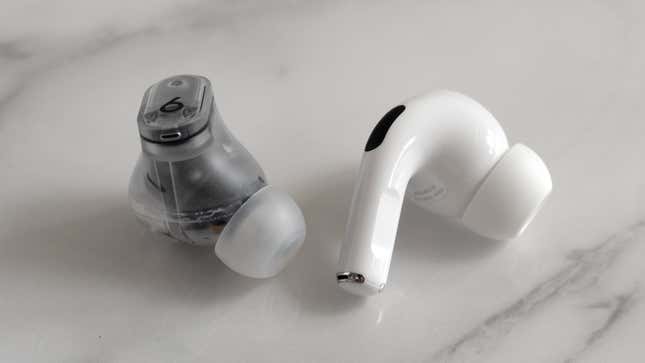 When people ask me to suggest an AirPods Pro-like pair of wireless earbuds without the stem and its finicky squeeze controls, I will usually direct them towards the Beats Studio Buds, which feature a large clickable button that's easy to find and easier to operate. I definitely prefer it over the AirPods Pro's stem, but I also often find it very easy to accidentally press when inserting or removing the Beats buds from my ear, as the button is usually where I'm trying to grab them.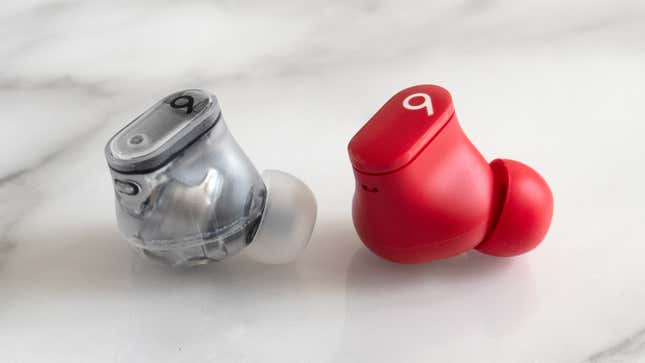 On the Beats Studio Buds +, the shortcut button has been slightly redesigned so it's harder to accidentally press when handling the buds. It now sits inside a shallow recess on the end of the bud, so when you're holding them to stick in your ear, or adjusting the fit while wearing them, you're not accidentally touching and activating the button, resolving one of my biggest pain points with using the originals.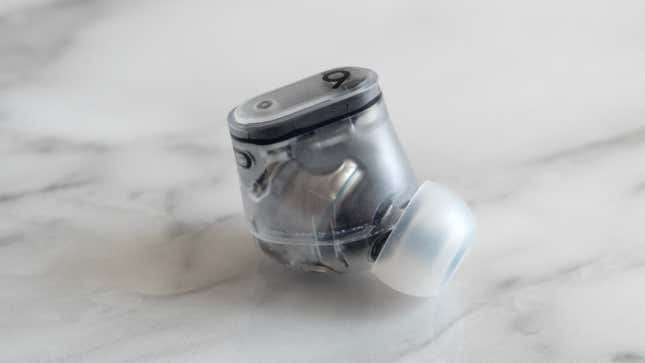 You'll also find additional venting on the Beats Studio Buds + which not only makes it easier for the transducer inside to move and push sound waves into your ear, but should also make the earbuds more comfortable to wear for longer periods as the added vents provide an escape route for air to help minimize pressure build up inside the ear.
And while the size of the charging case or the buds themselves hasn't changed, Beats is also promising a significant boost in overall battery life. With ANC turned off, the earbuds alone will run for up to nine hours, which is an hour more than their predecessor, while total battery life has been boosted from 24 hours to 36 hours when paired with the charging case.
Some of the Best Active Noise Cancelling
Although Beats originally made a name for itself with headphones that were aggressively bass-heavy, the brand has dialed that back a bit since coming into the Apple fold years ago, and now provide a more balanced approach to audio, at least when it comes to wireless earbuds.
Beats is really emphasizing the improvements it made to the Beats Studio Buds + sound performance. Said improvements "efficiently deliver sound to the ear canal via an axial-aligned driver architecture, set in parallel to the acoustic nozzle. The remaining acoustic and electrical components are meticulously arranged to optimize the ergonomic space and updated venting design. This facilitates a condensed, yet powerful acoustic architecture that better leverages increased airflow throughout the acoustic chamber..." That makes it sounds like the Studio Buds + are using stolen 22nd century audio technology, but in reality, I struggled to hear a difference between them and their predecessor.
That's not necessarily a bad thing, as the original Beats Studio Buds sounded really good, even compared to the AirPods Pro. But there is now a noticeable difference between the Beats Studio Buds + and the AirPods Pro 2. Apple's top-of-the-line wireless earbuds deliver a wider soundstage with clearer highs and more distinct bass hits, even if the Beats Studio Buds + do stay true to their pedigree with a little more thump on the lower end. Would I be happy if I accidentally grabbed the Beats Studio Buds + instead of the AirPods Pro 2 when leaving the house? Absolutely. I wouldn't say the Pro 2's sound $79 better.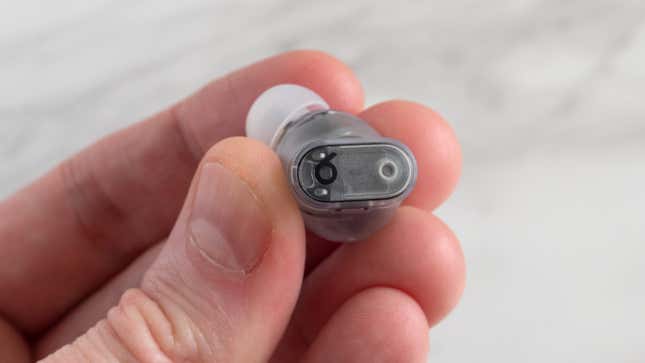 Where the Beats Studio Buds + really deliver improvements is with their active noise cancellation. Listening to audio recordings of various noisy environments pumped through my sound system at home, they come very close to matching the AirPods Pro 2's ability to cut out lower-end frequencies like the roar of a plane inside the cabin, or the engine of a bus. Earbuds aren't anywhere as good as over-the-ear headphones when it comes to eliminating higher frequencies, like the chattering voices in a coffee shop, but the Beats Studio Buds + do as good a job as the AirPods Pro 2 do, so if that's a priority for you, you may have just saved yourself $79.
Not an AirPods Pro 2 Replacement, But a Better Choice Than the 3rd Generation AirPods
For $170, the Beats Studio Buds + are an excellent set of wireless earbuds that bring some of the polish of Apple's well refined hardware to Android users, too. They're just not as excellent as the AirPods Pro 2. They sound great, and their ANC easily goes toe-to-toe with Apple's premium wireless earbuds, but the lack of wireless charging now feels like an odd omission given it's a feature you'll find on much cheaper wireless buds. The added level of polish and usability that Apple's H1 chip brings—particularly when it comes to tracking down a lost earbud—is also definitely missed here.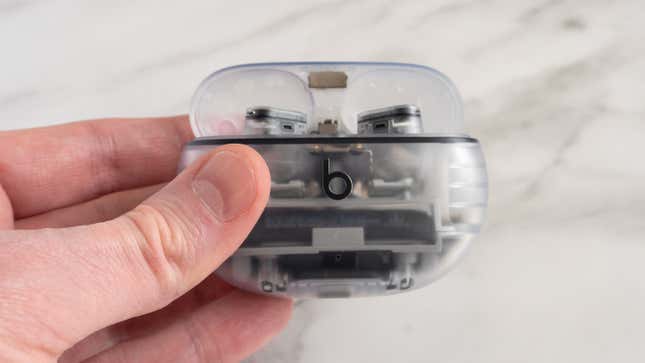 Where the Beats Studio Buds + really stand out is as a better alternative to spending $169 on Apple's 3rd generation AirPods. They offer a more secure fit, an easier way to access shortcuts through a simple button on the the buds, better battery life, and ANC that performs as well as it does on Apple's $249 wireless earbuds.