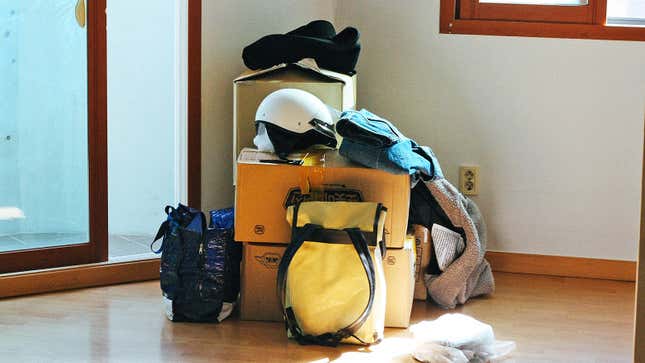 As summer approaches and leases start to end, moving season begins. You can use your phone to get some much needed distraction while you navigate the hectic task, sure, but it can also help make it less stressful. If you're planning to shift your entire life from one place to another in the near future, then these are the bese apps for Android and iOS to ensure the move goes as smoothly as possible for you and the people (and pets) moving with you.

Making the Facebook Papers Public
---
Keep track of your inventory with Sortly
The first step in successfully moving all your stuff from one part of the world to another is knowing exactly what stuff you've got, and that's where Sortly (Android, iOS) comes in. What we like most about the Sortly app is how it packs in plenty of advanced features (like a QR code management option and item valuations) while remaining simple to use.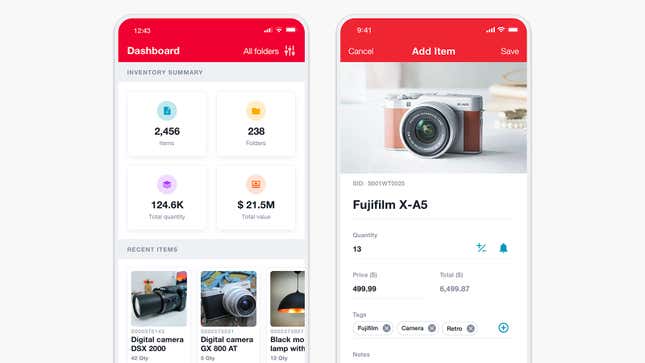 It's also a very flexible and customizable app, which means you can tweak it to suit your own needs and the items that you've got in your home inventory. As well as keeping track of what you own, you can also log where exactly it is, and share inventories with others too. It's a freemium service, with in-app payments opening up more of the features.

---
Note where your belongings have gone with Moving Boxes
Moving home usually involves a lot of boxes—and it can be all too easy to lose track of which items you have in which boxes, especially as the days and the weeks go by. Moving Boxes (Android, iOS) is a straightforward solution to the problem, letting you note down what's gone where while you're packing and then find it again after you've moved.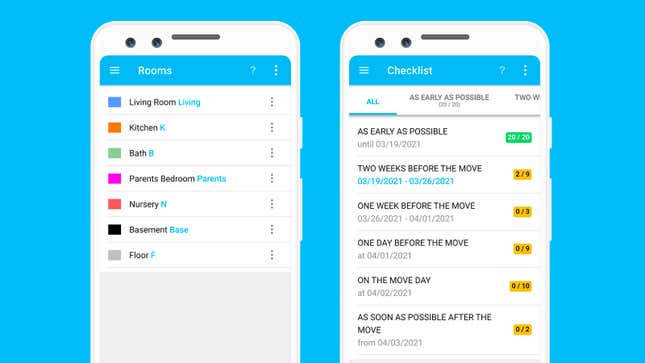 You can set up a color coding system through the app, you can export the data you've collected as printable pages, and you can put together to-do lists that make sure you're on top of everything that needs doing. The app can be used for free, with in-app payments available to remove the ads and to enable some of the more advanced features.

---
Hold a virtual yard sale with OfferUp
OfferUp (Android, iOS) is the app to turn to if you don't want to take everything you own with you when you move. The idea is that you can get anything listed—clothes, furniture, sports equipment, tech gear—with a minimum of fuss and in as little time as possible. You set the prices you're looking for and pay a fee on those prices when you make a sale.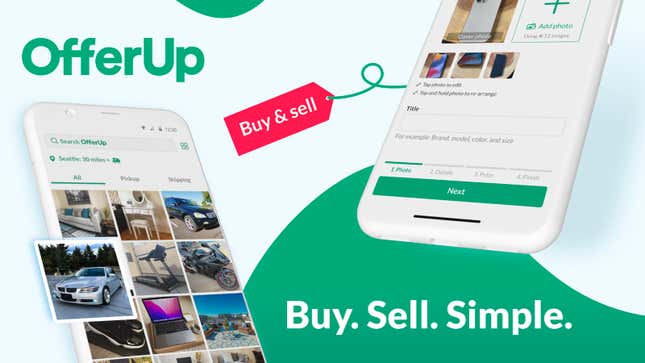 The app is designed to enable buying and selling locally, and there are reputation features built in to give you a better idea of who you're dealing with. It's a bit more secure than something like Craigslist, which it's modeled on, and you might be surprised at the speed with which you can shift a substantial amount of stuff (and the money you make back).

---
Get some help moving with Dolly
If you think that you're going to need some additional help with your move, then Dolly (Android, iOS) is the app we'd recommend. You can use Dolly to hire some extra arms and legs, as well as someone with a truck if needed, so you don't have to worry about an injury trying to get a couch or a bed into your new home by yourself.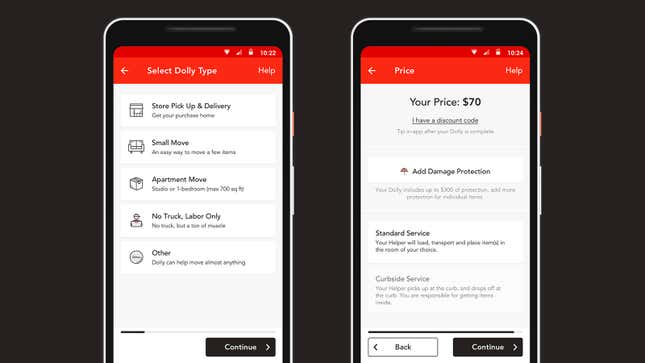 Every part of the process is straightforward: You can see up front how much you're going to have to pay, you can easily specify the level of help that you need, and you can track your Dolly helpers as they're busy shifting all of your stuff. If you're not going to sign up with a dedicated moving company, then Dolly is well worth looking into as an option.

---
Make a floor plan with MagicPlan
Install MagicPlan (Android, iOS) on your phone and you'll find it much easier to plan out the layout of your new home before you get there. You will need some details about the place you're heading—either photos you've taken yourself or floor plans—and you can then see how well your existing or new stuff is going to fit in the available space.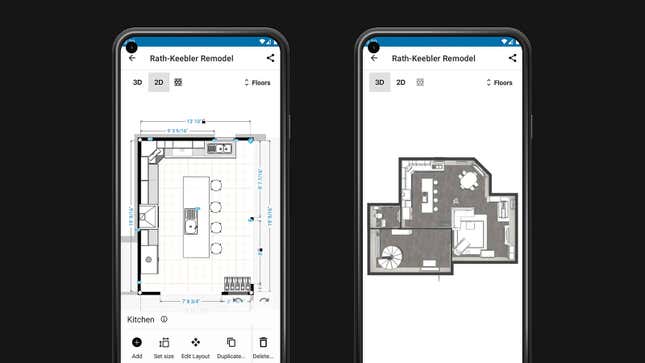 MagicPlan provides more than 1,000 3D objects in its inventory, and there's plenty of room for customization here, too. While the app is designed primarily for contractors and those in the renovation industry, it can be very helpful for those moving from place to place, too, and you don't have to pay to use MagicPlan if you're only working on one or two projects.

---
Meet your new neighbors with Nextdoor
Nextdoor (Android, iOS) might not need any introduction, but if you're not familiar with it, it's one of the most effective ways of connecting with your neighbors—or your new neighbors, if you're moving. You can find out about local events, get updates about what's going on in the area, connect with local businesses and much more through Nextdoor.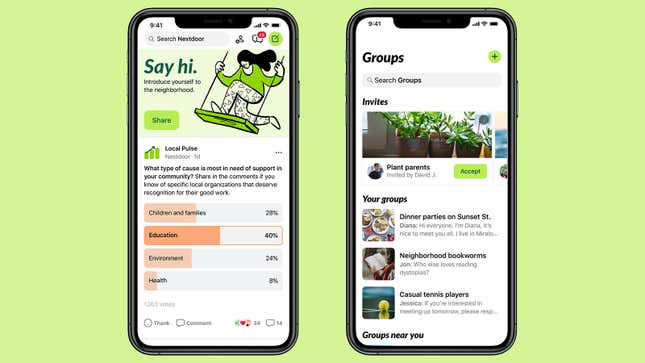 Everything you can see and do inside Nextdoor is based on your address, so you'll need to update it if you started using the app before you moved. It's a handy shortcut for meeting new people and settling down in an unfamiliar area, whether you're selling items on the Nextdoor marketplace or attending a group that matches your interests.

---
Take moving notes with Google Keep
The app stores are, of course. packed with note-taking apps, but we've picked out Google Keep (Android, iOS) for a few reasons: It's free, it works on any mobile device and on the web, it finds a nice balance between simplicity and sophistication, it offers plenty of flexibility, and the notes you create can be easily shared with other people, too.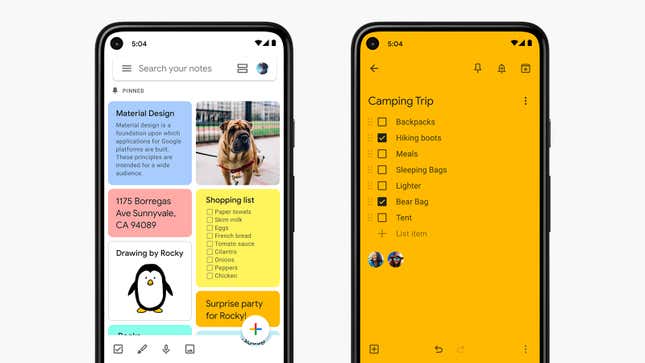 Notes can be embellished with images and sketches, you can easily create checklists (for items to pack or things to do for example), and notes can be tagged with labels to make them easier to organize. It's a great app to have available as you move, and of course everything is automatically synced across your devices whenever you make any edits.